Opening Hours Summer 2019/20 and Summer 2020
All opening hours require that weather and temperatures is correct and make it possible to start with snow production and preparation.
See today's status on Facebook: www.facebook.com/Narvikfjellet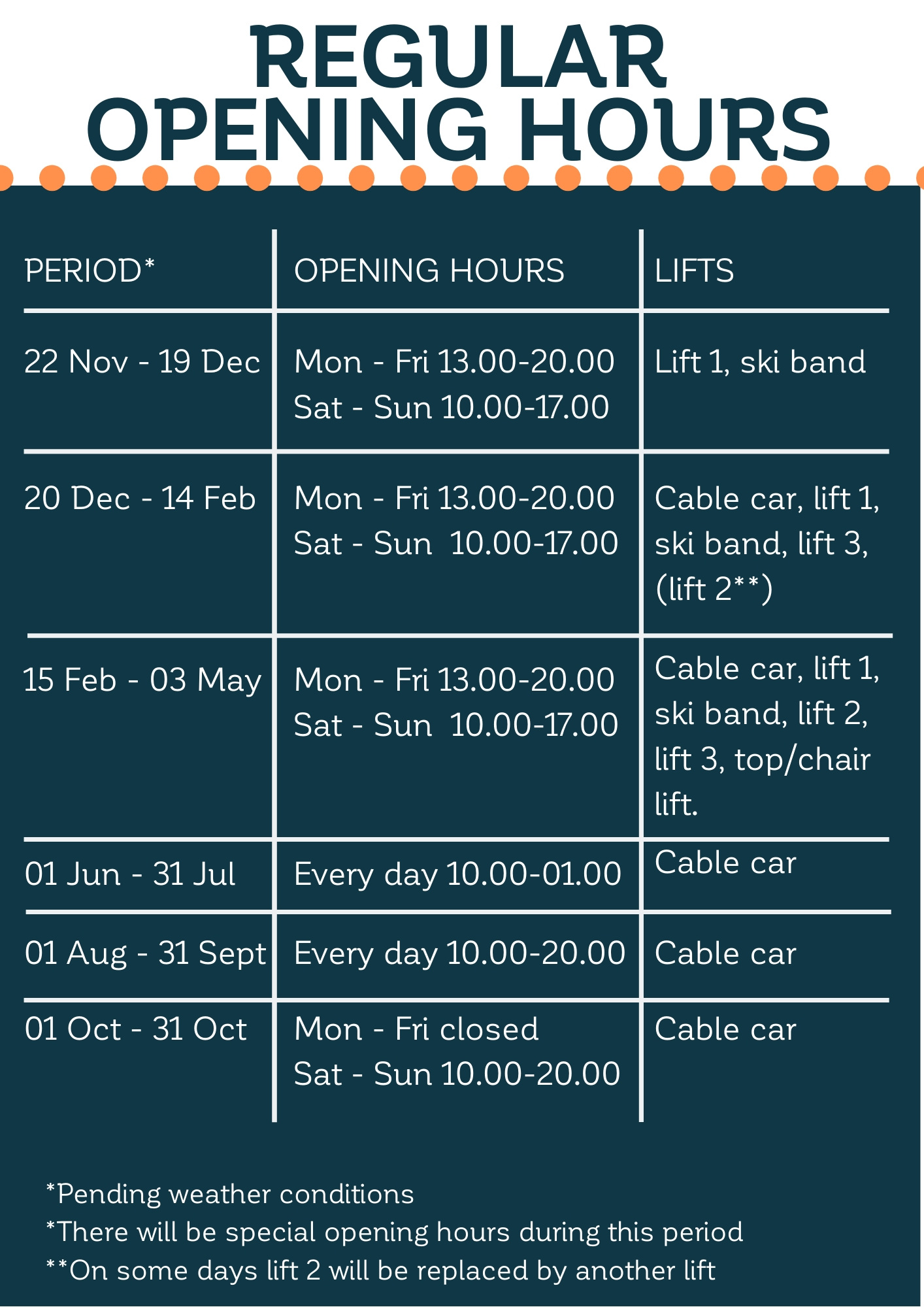 Important information: In the period 05 – 14 March 2020 the FIS Alpine Junior World Ski Championships are held in Narvikfjellet. Therefore, there will be restrictions on several pistes and lifts. We will come back with update on this as soon as the program is set.
Important information regarding lift 2: In the period between 20 December and 14 February the operating times of lift 2 are limited. During this time, the cable car is open, and it has sufficient capacity to bring guests to the upper slopes. Should the cable car not be in operation, lift 2 will open. There can be additional opening hours for lift 2 during special events and training sessions.